Ready to build your investment property?
loans.com.au is here to help you get your finance sorted so you can build your investment property.
There are a few benefits to building your investment property instead of purchasing an established property to rent out. Firstly, you'll have the freedom to build a home that suits the market. Sometimes, depending on the area, building can even be cheaper than buying an existing property. There are also potential tax deductions you claim on new builds for an investment property, such as deductions on building depreciation.
The process from application to settlement is completely online, over the phone and email, but at every step of the way, you'll talk to a real person to help you through.
No matter if this is the first time you've built an investment property or you're a seasoned expert, we're here to help.
Loans for building a house

Green Construction Investor
2.64%
discount var rate p.a.++
3.09%


comparison rate p.a.*
Low rate construction loan with added benefits for investors.
Why build with loans.com.au?

Low investment construction rates
We offer some of the lowest construction rates in Australia, plus we even offer a discount for on your construction loan for your investment property if the home you build complies to a certain environmental standard based on the Nationwide House Energy Rating Scheme (NatHERS).

Australian based support team
We have an experienced, Australian-based team here to help you. At every step of the way, you'll talk to a real person from our friendly team of lending specialists, and we can help as little or as much as you like from applying for your loan, to settling and building your investment property, and beyond.

Easy application & Quick approval
We know building a home can have its stressful moments, so we're here to help make the finance process as simple as possible. You can find out if you pre-qualify for our Investment Construction Loan in just minutes. The application process is simple, online, and we can help at a time that suits you via Live Chat or through our app onTrack, or by calling your lending specialist.

No ongoing fees
At loans.com.au, we don't charge any monthly, annual or ongoing fees, so you can save thousands and focus on the build and renting out your investment property.

Option to add an offset
After the construction period, you have the option to add an offset sub-account with unlimited redraws so you can save on interest and potentially shave time off your home loan.

onTrack advantage
onTrack is our online app which allows you to complete your home loan application on your device from initial contact through to settlement, build and beyond. In onTrack you can complete your loan application in your own time, as it suits you.
Our Construction Process
loans.com.au makes borrowing to build simple. Go from application to settlement in a few steps. Here's how.

Apply online
Use onTrack to upload your documents

Settle

Fund construction in 6 separate stages
Common construction loan questions
Get started
Ready to build your investment property? Simply apply online or chat to a lending specialist and they can do the hard work for you. We make the process easy so you can settle sooner and start the build.
To help you decide where to build the perfect home, we'd like to give you a free loans.com.au Comparative Market Analysis report giving you information about the area you're buying in and sale prices in the area.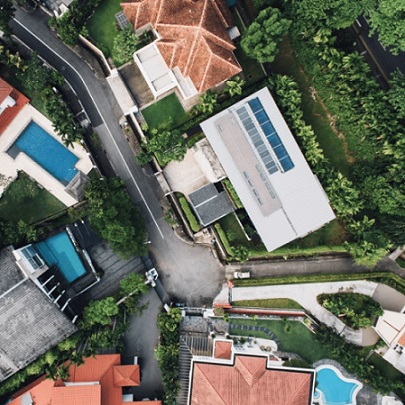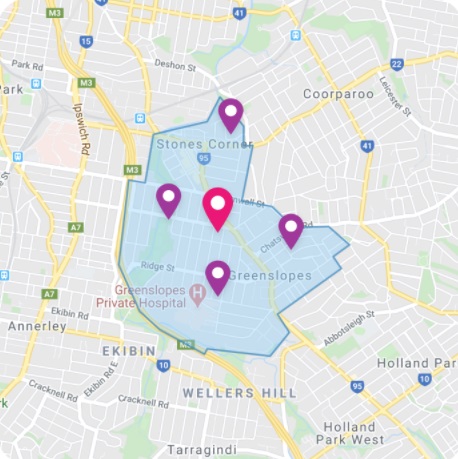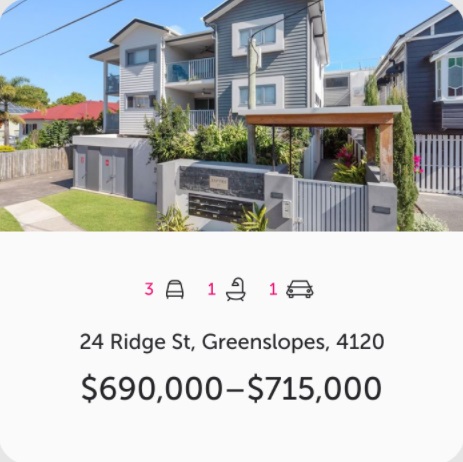 Properties sold in the area
You will be able to see details of recently-sold properties in the area including the date they were sold, land size, number of bedrooms, number of bathrooms and garage size.
Market comparison
Detailed information about nearby properties currently listed for sale or recently sold, including their first and last advertised price and days on the market.
Median sale prices in the area
The median sale price for homes in the area and how it has changed each month in recent years.
Suburb insight
Information about the suburb's demographics, such as household occupancy, household income and household structure.
Useful Resources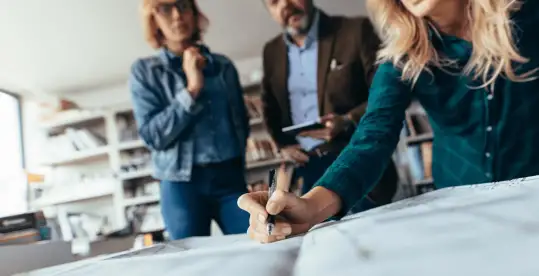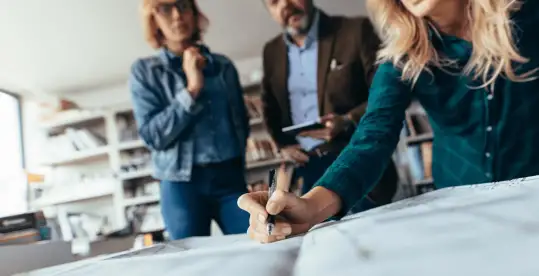 Guide to building an investment property
Most people have questions as they start on the building an investment property journey, so we have pulled together some articles to help you.
From information on our easy steps to apply for a home loan, to advice on pre-approvals and buying a home, you can find it here.
How it works - Home Loans - Build
1:51
---
Got a question? We can help

Chat online now
Send us a message via Live Chat and we'll get back to you instantly.

Talk to a home lending specialist
Our experienced lending specialists can answer any questions you have on our construction loans, the different phases of construction or renovation, or even the investment loan application process.