Does your car qualify for our clean green rate?
We care about the environment. We encourage you to care too. That's why we offer a great discount on our car loans if you choose to buy a car that's more environmentally friendly.
Get a 0.7% discount on your car loan interest rate if you buy a qualifying green car. Green cars come in all different colours, not just green! What they have in common is that they are good for the environment.
To qualify as a green car, a vehicle needs to have significantly lower average carbon dioxide (CO2) emissions when compared to other cars of its size.

Your car is likely to be on the list if:
New or demonstration vehicle
$0 More fuel efficient fee
Electric and Hybrid vehicle
To find out if your car is on our approved list of green cars, just call 13 10 90 and speak with one of our lending specialists.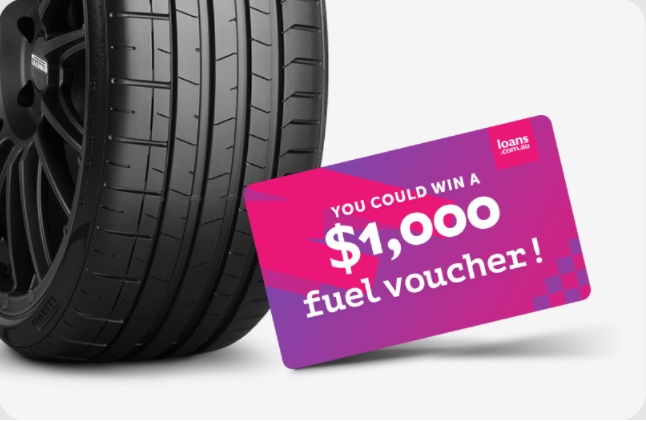 SPECIAL OFFER
Get ahead with $1000 in fuel! All you have to do is settle a car loan with us and you're in the running to win. T&Cs apply.
Our green car discount
Our green car discount is the result of a partnership with the Clean Energy Finance Corporation, an Australian Government-owned Green Bank that was established to assist investment in renewable energy, energy efficiency and low emissions technologies.
Top reasons to choose this loan

No monthly or
ongoing fees
Save thousands over the course of your loan with zero recurring fees.

Balloon repayment
option**
Get the option to choose to reduce your regular payment amounts if you opt for balloon payment. This is available for our fixed car loans only.

Approval within 24 hours~
Quick car loan approvals so you can get your keys sooner.
Our Car Loan Interest Rates
Green - Hybrid or electric
Want to see more car loan options? Compare our car loans.
Calculate your car loan repayments.
Our online loan application process
We make borrowing simple. Here's how to get the keys to your dream car at a low rate in three easy steps.

Apply online
Fill out our application online or talk to one of our Australian-based lending specialists to do the hard work for you.

Goodbye paperwork!
Login to onTrack and easily upload the required documents. Plus, you can track your application through to approval.

Settle & save
Our innovative online process gets you to settlement quickly, so you can start saving thousands sooner.
Who is loans.com.au?
loans.com.au is a proudly Australian, award-winning online lender based in Brisbane.
Since we were founded in 2011, we have grown to become an industry leader with thousands of happy customers in every state and territory. We are powered by the strength of Firstmac, Australia's leading non-bank lender. Firstmac has been operating successfully for over four decades and it has more than $13 billion in mortgages under management. Firstmac and loans.com.au are also Premier Sponsors of NRL team the Brisbane Broncos.

Our awards
Our Car Loans received 2021 Mozo Experts Choice Award, multiple 2021 RateCity Gold Awards, and 2020 Canstar 5-star Rating for Outstanding value, reflecting its status as one of Australia's best value car loans.