From a website to $6 billion and hundreds of staff: How Marie Mortimer grew loans.com.au to success 10 years on
Mortimer launched loans.com.au in 2011 as a direct-to-retail business for its parent company, Firstmac.
Mortimer said it all started with a highly sought after domain name.
"We owned the domain name loans.com.au and it started with myself with the help of one other person plus an external contractor built my website," Mortimer said.
"It was a pretty basic site but it had a full home loan application on it that was connected to the backend credit system. We had an instant media coverage because we were offering something different to the banks and our interest rates have always been very low."
"I remember the first week we started when people starting applying online. We'd just officially launched our website with a killer rate and there was an article in the AFR about us. We were sitting in the office on a Friday night having a beer, and were watching home loan applications come in."
"It was after hours, when bank branches were closed and people were applying for finance online!"
"It was and exciting and memorable moment for us. Funny story – our first settled customer was a big bank branch manager. So we knew we were on the right track!"
"So this year as we celebrate 10 years in business, loans.com.au has approximately $6 billion in loans under management. Firstmac has more than $13 billion. So, it makes us bigger than some smaller banks and building societies and we are extremely proud of that," Mortimer said.
Not only has Marie Mortimer led the business to commercial success, but she has also grown a strong culture for her employees, with her Brisbane-based team exceeding 250 staff in 2021.
Head of Group Operations at Firstmac, Julie Sanders said Mortimer is an inspiring leader for her hundreds of staff members.
"Marie was pivotal in building loans.com.au from the ground up... I have observed her become involved in all aspects of the business and every step of each process," Sanders said.
"Marie is certainly not afraid to be hands on and high touch where required, even with the simplest of tasks."
Home Loan Sales Team Leader Sam Pendrey believes the pandemic did not hinder the growth of the company in the past 12 months.
"The fast moving an innovative nature of loans.com.au means we adapted to working from home extremely quickly, which is major a reason I'm proud to be a leader in such a forward-thinking company," Pendrey said.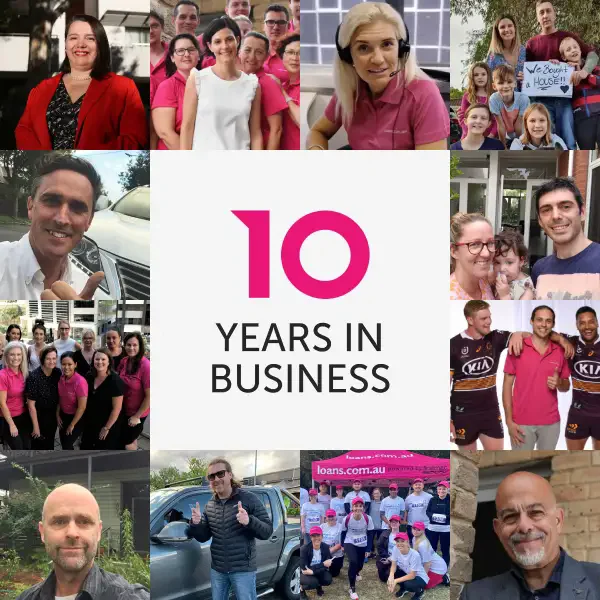 loans.com.au is an award-winning online lender that offers home and car loans. loans.com.au is proudly 100% Australian owned, based in Brisbane QLD and backed by Firstmac, Australia's leading non-bank lender with over four decades of experience and $13 billion in mortgages under management.