Find the right home loan for you
Buying a new home is an exciting time - whether it's buying your first home, an investment property, upsizing to start a family or downsizing because your kids have fled the nest. We're here to help you get the finance sorted so you can focus on finding the perfect home for you.
Whether you're buying a new unit, an established property, building a new home or even refinancing, we're here to assist with some of the lowest rates in market. We'll even offer a 'green' discount if your home is built to an environmentally friendly and certified standard! Read on to find out why Aussies have trusted us for the last 10 years with their home loan.
Am I eligible for a home loan?
Find out in under 2 minutes if you qualify for one of our low rate home loans.
How much can I borrow?
Calculate your borrowing capacity in no time and see how much you can afford to borrow.
Whatever stage of the home loan journey you're at, we can help
Smart Booster Home Loan
1.85%
discount var rate p.a.~
2.21%


comparison rate p.a.*
SPECIAL OFFER
Get our lowest rate ever with the option to add an offset sub-account.
Smart Booster Investor Bundle
1.99%
discount var rate p.a.+
2.71%


comparison rate p.a.*
SPECIAL OFFER
Bundle your home loan and investment.
Save thousands when you bundle your investment loan and home loan with loans.com.au, with rates starting at 1.99%+ for both.
Why do people choose us for their first home?
loans.com.au is an award-winning online lender that is proudly Australian and based in the heart of Brisbane, with offices in other capital cities.

Low interest rates
We can offer extremely low rates because our online model is so efficient. Fewer overheads mean doing business costs less and those savings translate directly into lower interest rates and fees for our customers.

Australian based support team
We have an experienced, Australian based team. At every step of the way, you'll talk to a real person from our friendly team of lending specialists who are here to help you.

Flexible options
We offer great low rates on our fixed, variable and split home loans. We also offer discounts for large deposits or customers with owner occupied and investment properties. We even offer a green home loan discount if your home is energy efficient!

Award winning
By keeping our interest rates low and revolutionising the loan application process, we keep on winning awards for our products, innovations and customer service, year after year!

Hassle free
For both our home and car loans, you can find out if you pre-qualify in just minutes. The application process is simple, online, plus we're here to help at each step of the way.

onTrack advantage
onTrack is our online app which allows you to complete your home loan application on your device from initial contact through to settlement and beyond. In onTrack you can complete your loan application in your own time, as it suits you.
Our home loan process
loans.com.au makes borrowing simple so you can buy your next home online with confidence. Go from application to settlement in three easy steps. Here's how to lock in a super-low-rate home loan, super-fast.

Apply online
Fill out our application online or talk to one of our Australian-based lending specialists to do the hard work for you.

Goodbye paperwork!
Login to onTrack and easily upload the required documents. Plus, you can track your application through to approval.

Settle & save
Our innovative online process gets you to settlement quickly, so you can start saving thousands sooner.
Common home loan questions
How it works
Whether you're looking for the your dream home or investment property at a low rate or simply want to stop paying too much on your existing home loan, we're here to make it easy for you.
Here's the step-by-step process on how you can get a home loan to buy your dream home or investment property.
Home Loans - Purchase
1:27
Are you ready to pay your loan off sooner and own your own home? Here's how you can.
Home Loans - Refinance
1:27
Wanting to build your own property or make extensive renovations? We're here to help, so here's how it works.
Amazing stress-free experience
Amazing stress-free experience and Ray is awesome great persona and well experienced in the field. Couldn't be happier thanks to loans.com.au and Ray.

Julie R.
January 19, 2022
Highly recommend them if you are considering a home loan
Fantastic experience dealing with Gaurav and Ray in relation to my new home loan. They have been thoroughly professional, have provided the right kind of advise as we went through the paper-works and have settled the loan well within the timelines. I highly recommend them if you are considering a home loan.

Sandip P.
January 14, 2022
loans.com.au are easily the best lender I've ever dealt with
loans.com.au are easily the best lender I've ever dealt with. I won't be dealing with anyone else in future. Ray, particularly was amazingly helpful and very patient when changes were made. Would recommend to everyone.

Vicki M.
January 07, 2022
Calculate your home loan repayments
Useful Resources
We've put together handy guides for everything you need to know when it comes to getting a home loan, so all the information is here in one place.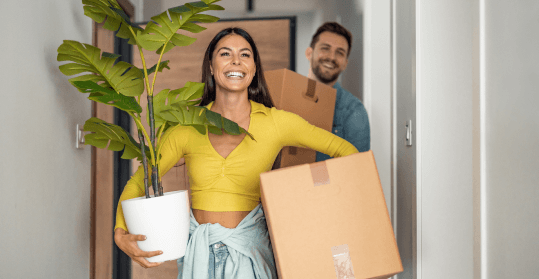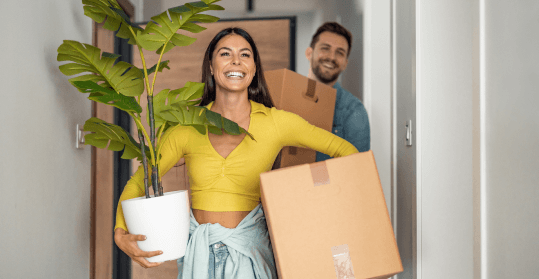 BUYING
Guide to buying your first home
Most people have questions as they start on mortgage refinancing, so we have created this guide to help you.
From information on our easy steps to apply for a loan, to advice on loan pre-approvals and home renovations, you can find it here.