Get started
Ready to go green? Simply apply online or chat to a lending specialist and they can do the hard work for you. We make the process easy so you can settle, start saving money, and the environment, sooner.
What is a Green Home Loan?
We've listened to our customers, and we understand it's important to you to have the option to choose a loan which benefits the environment. Our Green Home Loan is like our regular variable rate home loan, but better for you and the environment.
In simple terms, you'll benefit from a discount on your home loan if the home you purchase was built less than 12 months ago and if it complies to a certain environmental standard based on the Nationwide House Energy Rating Scheme (NatHERS).
NatHERS is a star rating system (out of ten) that rates the energy efficiency of a home, based on its design. Star ratings are based on information about the home's design, construction materials and the climate where it has been built.
To qualify for the discounted loan, your home must be less than 12 months old and you must get a NatHERS certificate from an accredited assessor, showing a 7.0 star rating or higher.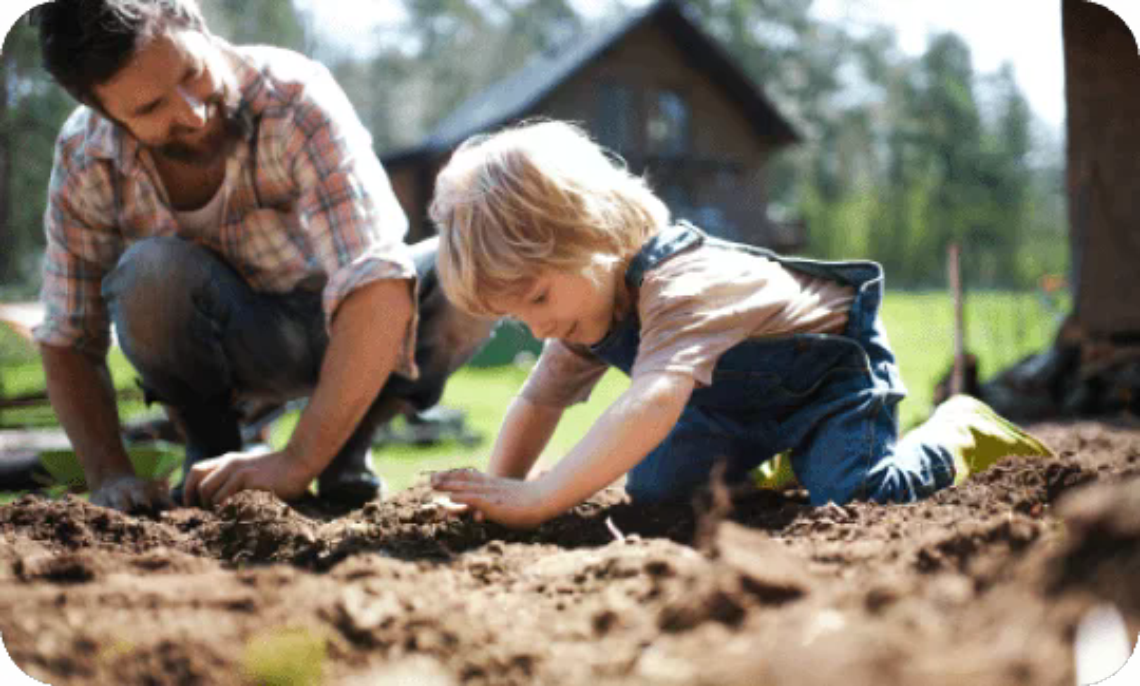 Green Home Loan Rate
Green Home Loan Rates

Green Home Loan~~
Principal & Interest
90% MAX LVR
Why choose the Green Home Loan?

Discounted green
rate
Save yourself thousands in interest while saving the environment with the discounted green home loan rate.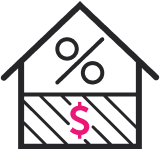 Offset sub-account available
An offset sub-account with Visa debit card access to your loan is available for you at no added cost to help you pay it off faster and with less interest.

No monthly, annual or ongoing fees
We don't charge any monthly, annual or ongoing fees, so you can save thousands and focus on what is important to you.
Application fee
As an online lender, we save in overhead costs and pass those savings directly on to you. So, we don't charge you an application fee.
Monthly fees
In addition to our great low rates, we don't charge you any ongoing fees.
Annual fees
We won't even sting you with an annual fee!
---
Digital wallets
Add your card to your digital wallet to make contactless payments on your devices.
Pay in store using your iPhone, Apple Watch, iPad and Mac devices. Apple Pay is also the safer and faster way to pay on participating websites and in selected apps because you no longer have to create an account or fill out lengthy forms.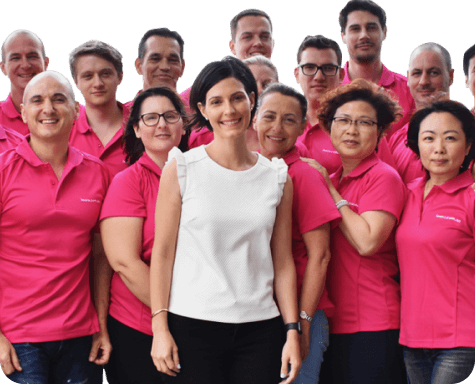 At loans.com.au, we help people into their dream homes and cars.
For the last 10 years, thousands of Aussies have trusted our experienced & locally based team with some of their biggest financial decisions - buying a home, a new car or refinancing to save on interest.
Our customers trust us to support them with low home loan and car loan rates, approved quickly through our easy-to-use online app.
loans.com.au is completely safe and financially backed by Firstmac, Australia's 12th largest lender. Firstmac has been operating successfully for more than 40 years, and has $16 billion in mortgages under management, as Australia's leading non-bank lender.
We are also actively involved in our local community with our loans.com.au Women, Children & Community Program designed to support Australian charities on their mission to raise awareness for important causes.
Read our story
Frequently asked questions
Join our other loans.com.au customers
Great customer service!
"Great customer service, thanks Ray!"
Simply amazing!
"Ray was simply amazing! He took on my crazy timing request and helped drive the process to conclusion. Took some of the stress out of purchasing a property!"
Quick efficient and friendly!
"Incredible company that has 10/10 customer service. Quick efficient and friendly!."
Would highly recommend
"Ray couldn't have made the process of refinancing any easier for us. Would highly recommend."
Excellent People, Cheap rates, fast process
"Excellent People, Cheap rates, fast process. I had to arrange finance in 2 weeks and they sorted it out. Rena has been extremely helpful."
Incredible experience
"Had full formal approval within 10 days from applying online. Hassle free, transparent and above all else a really competitive interest rate. Thanks all for making an incredibly stressful and high stakes event so seamless. HIGHLY recommend!"
Brilliant service
"Brilliant service, timely manner for response and a quick turn around in approval. Will definitely be recommending."
Extremely helpful
"I can not thank Ray Glowaski enough from the very start Ray was extremely helpful right through to my approval he even followed up with a congratulations call. Thank you, Ray and thank you First Mac highly recommended 👍👍"
Great experience
"Ray has been so helpful, professional and most of all prompt especially as time was of the essence. Ray's experience in this field is evident by the way he guided me through the process to obtain finance. I love that I could upload my docs which made the process quicker."
Quick and easy settlement
"Quick and easy settlement with good online portal for document submission and clear instructions as to what documents are required."
100% painless process. So helpful.
"Straightforward and pain free process from start to finish. Very helpful and knowledgeable staff. So easy to deal with."
Thank you
"Easy to deal with, friendly staff, talk with real people from first phone call.Extremely happy."