Owner occupier rates
We have low rate home loans to help make buying your first or next home affordable, and speedy processing times so you can get the keys in no time. Or, if you're refinancing, we have a simple refinancing process so you can start saving on your home loan repayments, sooner.
Investor rates
Our low investment loan rates make it simple for you to buy your investment property or start saving on your investment loan repayments, as soon as possible.
If you have an owner occupied loan and an investment loan, you can get a discount on both when you choose loans.com.au.
Construction rates
Let us help with the finance so you can focus on your building and renovations. A simple and quick process, with fully featured loans, you'll find the right low rate construction loan for you.
Complete your home loan application in 2 minutes
Apply online yourself or call our friendly lending specialists and they can do the hard work for you. The application is quick and easy, so get started on yours today.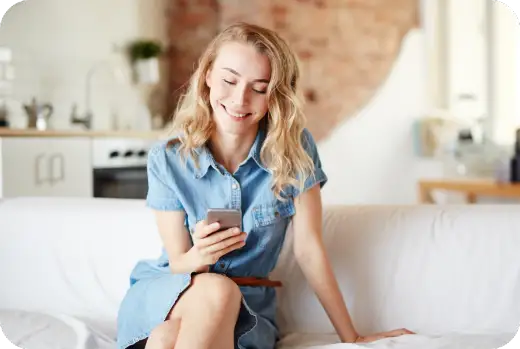 Common home loan questions
Why people choose us?
Quite simply, we help people into their dream homes and cars.
For the last 10 years, Aussies have trusted our experienced & locally based team to support them with low home loan and car loan rates, approved quickly through our online app.

Low interest rates
We can offer rates much lower than some banks and lenders. Fewer overheads mean doing business costs less and those savings translate directly into lower interest rates and fees so you can save when buying your next home.

Australian-based
We have an experienced, Australian based team. At every step of the home purchase journey, you'll talk to a real person from our friendly team of lending specialists who are here to help you get a low rate home loan as quickly as possible, so you can get the keys to your next property.

Flexible options
We offer great low rates on our fixed, variable and split home loans for your next home purchase. We also offer discounts for large deposits or customers with owner occupied and investment properties, so it could be worth considering keeping your existing property as an investment to access some loan discounts.

Award-winning
Many customers who joined us years ago continue to finance their new home purchases with us, plus we are also recognised by the experts. By keeping interest rates low and providing exceptional service, we keep on winning awards for our loans, extras and innovations, year after year!

onTrack Advantage
onTrack is our online app which allows you to complete your home loan application on your device from initial contact through to settlement and beyond. In onTrack you can complete your application in your own time, and you can always upload sections and come back at a time that suits you as you focus on the build, purchase or refinance..

Free Property Reports
We provide free property reports which can help you get started on research to make sure your next home is the right home for you. The loans.com.au property reports provide information such as Estimated property value, Property mapping, Properties sold in the area, Market comparison, Median sale prices in the area and Suburb insights.
Home loan calculators
If you haven't started your home loan journey yet, we have calculators that might help you make your decision, whether it be to refinancing, get a second property, or add features to your loan. Use our calculators to calculate your equity, repayments, potential savings by refinancing or adding an offset. We also have a stamp duty calculator to see how much you may be up for.
Whatever stage of the home loan journey you're at, we can help