What's so good about the ZIP Home Loan?
This home loan comes with the $5,000 interest free Visa debit card. This means you can throw away your credit cards and enjoy the same convenience on your purchases without paying interest!
Whether you are refinancing to save money or buying a new home, you will receive the same $5,000 Visa debit card and the same low home loan rate.
You can use the card any way you want, whether it's for a big purchase, for day-to-day spending like a credit card, or just to keep in the drawer as an emergency fund.
The outstanding balance on the card will never be charged interest, and the card has no ongoing fees. That means no monthly fee, no annual fee and no application fee!
How it works
Get started
Apply online today. Or, one of our friendly lending specialists can do the hard work for you and manage your paperwork over the phone.
Either way, we can settle your loan quickly so you can start saving thousands sooner.
Interest rates
Principal & Interest rate p.a.
Principal & Interest rate p.a.
Want to see more home loan options? Compare our home loans

$5,000 limit Visa debit card with 0% interest
Cut up your credit cards and enjoy the same spending convenience without paying interest

Unlimited free
redraws
Reduce your loan term, whilst still having access to your savings.

No monthly or ongoing fees
Having zero recurring fees means you save thousands over the course of your loan.
Application fee
As an online lender, we save in overhead costs and pass those savings directly on to you. So, we don't charge you an application fee.
Ongoing fees
No recurring monthly or annual fees helps save you thousands.
Repayment fee
No fees to make additional repayments and no limit to the number of additional repayments you can make, so you can pay your loan off sooner.
Savings with ZIP Visa debit card
{{errorMsg.purchasePrice}}
{{errorMsg.otherCardInterestRate}}
ZIP
Visa debit
card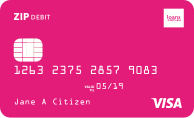 {{resultData.zipInterestPerMonth | currency}}
Interest paid per month
---
{{resultData.zipInterestSaved | currency}}
Interest saved in 12 months
---
My
Credit
Card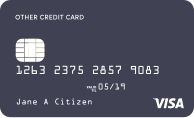 {{resultData.otherCardInterestPerMonth | currency}}
Interest paid per month