Get started
Ready to go green? Simply apply online or chat to a lending specialist and they can do the hard work for you. We make the process easy so you can settle, start the build and start saving money, and the environment, sooner.
What is a Green Construction Loan?
We've listened to our customers, and we understand it's important to you to have the option to choose a loan which benefits the environment. Our Green Construction Loan is like our regular construction loan, but better for you and the environment.
In simple terms, you'll benefit from a discount on your construction loan if the home you build complies to a certain environmental standard based on the Nationwide House Energy Rating Scheme (NatHERS).
NatHERS is a star rating system (out of ten) that rates the energy efficiency of a home, based on its design. Star ratings are based on information about the home's design, construction materials and the climate where it is being built.
To qualify for the discounted loan, we require a NatHERS certificate by an accredited assessor, showing a 7.0 star rating or higher. Your builder can assist you in getting a NatHERS certificate from accredited assessor with your building plans.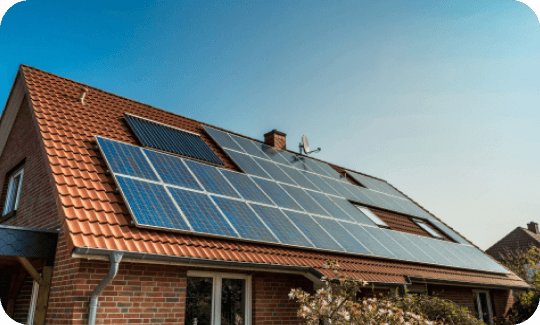 Green Construction Loan Rates
Green Construction Investor++
Why choose the Green Construction Loan?

Discounted green
rate
Save yourself thousands in interest while saving the environment with the discounted green construction rate.

Interest Only during
construction
Ensure your interest rate doesn't change during construction period

No monthly, annual or ongoing fees
We don't charge any monthly, annual or ongoing fees, so you can save thousands and focus on what is important to you.
Application fee
As an online lender, we save in overhead costs and pass those savings directly on to you. So, we don't charge you an application fee.
Monthly fees
In addition to our great low rates, we don't charge you any ongoing fees.
Annual fees
We won't even sting you with an annual fee!
Our Green Construction Loan Process
loans.com.au makes borrowing to build simple. Go from application to settlement in a few steps. Here's how.

Apply online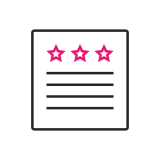 Arrange your NatHERS certificate

Goodbye paperwork!

Settle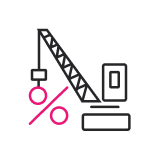 Fund construction in 6 separate stages
The different phases of a construction loan
Before you apply you'll need:

Finalised purchase

A Licensed builder

Building plans

Building contracts

Builder's insurance
Once your loan is approved the 6 construction stages are:
1

Deposit
2

Slab down
3

Frame up complete
4

Lock-up
5

Fixing
6

Practical completion
Once construction is about to finish, and before final payment, you'll need:

A copy of your Occupancy Certificate

A copy of your home building insurance

Signed authorisation, so the builder can fix anything before the final payment is made.
Final payment
Once the final payment has been made we'll convert your dream home loan construction to a dream home loan offset variable.
Calculate your home loan repayments.
Frequently asked questions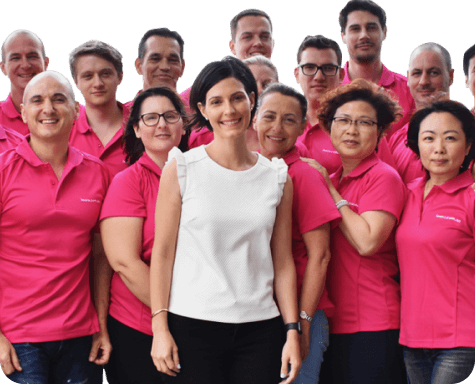 At loans.com.au, we help people into their dream homes and cars.
For the last 10 years, thousands of Aussies have trusted our experienced & locally based team with some of their biggest financial decisions - buying a home, a new car or refinancing to save on interest.
Our customers trust us to support them with low home loan and car loan rates, approved quickly through our easy-to-use online app.
loans.com.au is completely safe and financially backed by Firstmac, Australia's 13th largest lender. Firstmac has been operating successfully for more than 40 years, and has $13 billion in mortgages under management, as Australia's leading non-bank lender.
We are also actively involved in our local community with our loans.com.au Women, Children & Community Program designed to support Australian charities on their mission to raise awareness for important causes.
Read our story
The process was thorough but quick and painless
I just picked up my new car after organising finance through loans.com.au. My contact people through the whole process were unreal. Debra really made sure I knew what was going on and was really sincere in getting the loan through. Mason was always easy to contact and got everything processed super quickly. The process was thorough but quick and painless with their app for uploading docs. The interest rate was great and did not change halfway through the application as I have seen with other companies.

loans.com is definitely the best provider I have ever dealt with
Right from the start of application through to settlement, it was a very smooth and easy process, not to mention how quick it all was as well. Loans.com is definitely the best provider I have ever dealt with, and I have absolutely no hesitation in recommending them to anyone looking for the best rate home loans in Australia. Thank you team.

Lani has made my experience of loans.com.au a very positive one
Lani has been a pleasure to deal with over a quite lengthy period whilst I was looking for the right home. She has been helpful, optimistic, professional, and responsive. She has made my experience of loans.com.au a very positive one.