What is domestic and family violence?
Domestic and Family Violence occurs when one person in a current or former relationship uses violence and abuse to exercise or maintain power and control over another person. This includes behaviour that is:
physically, sexually, emotionally, spiritually, psychologically or economically abusive
threatening and coercive or aimed at controlling or dominating the other person through fear
Domestic violence can occur in any relationship including current or former: partners, spouses, carers or paid support workers, parents, guardians, adult children and adolescents. We know domestic and family violence does not discriminate, it can happen to anyone regardless of their religion, culture, social background, gender or sexuality.
Source: Australia's Challenge DV, 2021
What is financial abuse?
Financial abuse is an extremely serious problem affecting many people in Australia.
Some examples of financial abuse include if your current or former partner:
Refuses to give you access to money and information about your own finances, such as your loan account or offset sub-account
Forces you to take on a debt you haven't consented to
Withholds a large amount of money
Transfers your home or car out of your name
Intentionally tries to damage your credit by not making payments
Fraudulently uses your details on a loan without your permission.
How can we help?
We're here to help customers impacted by domestic and family violence and financial abuse.
You can speak confidentially to a specialist loans.com.au Customer Wellbeing team member about your current situation if you're experiencing financial abuse.
You can speak with the Customer Wellbeing team on 1300 538 488 between 8:30am-5:00pm, Monday to Friday (AEST). We are available on public holidays excluding national public holidays where we'll respond on the next business day.
Please note, our Customer Wellbeing team are not counsellors, they are experienced customer care consultants here to chat to you in confidence and assist you with managing your loan.
Our Approach
As one of the leading lenders in Australia our approach is to lead the way for our industry. As a result, we've written a very comprehensive financial abuse policy that has been tailored to our organisation.
Our mission is to make the conversation about family and domestic violence a conversation that is had by all Australians, and we encourage all lenders to form a process and put procedures in place to identify financial abuse and respond. We've engaged with our Community Partner, Challenge DV, to not only form our Financial Abuse Policy, but to also train our staff and team leaders to recognise and react accordingly, for both our customers and our staff.
The more our industry is trained in this area, the more we bring the conversation out into the open and away from the shadows.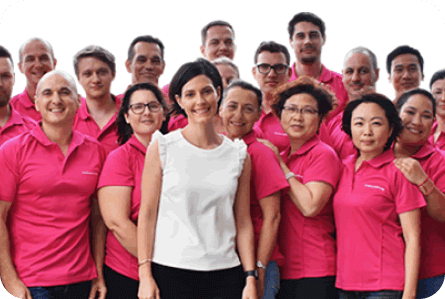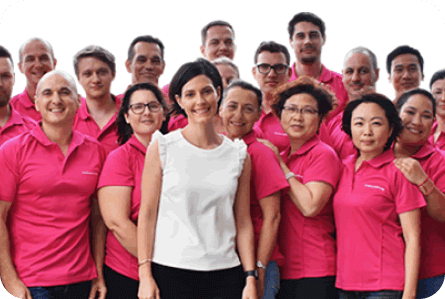 Our Policy
Our internal policy is built on the below principles.
RECOGNISING
DFV can occur in any relationship and can affect people of all cultures, religions, ages, genders, sexual orientations, educational backgrounds and income levels. Some groups are more vulnerable to DFV include women, culturally and linguistically diverse, LGBTIQA, First Nation people or people with a disability.
Customers may not disclose or recognise they are suffering from financial abuse. Staff should be alert to the following signs of potential financial abuse from customers on phone calls or in other communications:

Sounds distressed or scared

Can be heard taking instruction/s from their partner or another party

Remain silent while their partner or another party does all the talking

Does not understand or is not aware of recently completed transactions or loans in their name

Asks questions about the other account holder's behaviour or activities

Has concerns about protecting their personal privacy, safety or security of their accounts

Expresses reluctance to involve the other co-borrower when seeking a hardship variation or other assistance

Discloses concerns that financial services/accounts have been acquired in their name without their knowledge or consent

Discloses the existence of an intervention order, domestic and family violence or equivalent
RESPONDING
Customers may be in significant distress, in fear for their personal safety, homeless or residing at temporary accommodation. We will be flexible and accommodating in considering requests from customers in circumstances of financial abuse to meet the individual needs of each customer.
We're committed to ensuring the confidentiality and privacy of customers and staff, and all records will be kept confidential.
COMMUNICATING
We prioritise the safety and wellbeing of our customers and those affected by DFV. It is important for our staff to understand that it can be a challenging time for customers when they choose to disclose their experience of DFV. It is also important for our customers to:
Feel heard and only need to make this disclosure once. Staff will ensure that notes kept on file will remain confidential and will reduce the need for customers to re-tell their story.
Have confidential and respectful interactions with our staff
Be certain their personal information is kept confidential and safe
Are provided with time and information to help them consider their options and make informed decisions
In an emergency contact
000

.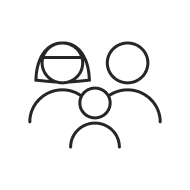 Family Support Resources
Relationships Australia
Call 1300 364 277
relationships.org.au
Another Closet
www.humanservices.gov.au
Child Protection Helpline
Call 132 111
National Disability Abuse Hotline
Call 1800 880 052
jobaccess.gov.au/complaints/hotline
Translating and Interpretiang Service
Call 131 450
tisnational.gov.au
Services and Practitioners for Elimination of Abuse (SPEAQ)
speaq.org.au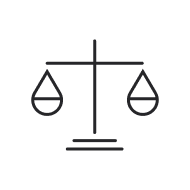 Legal support
Legal Aid
Find a legal aid commission at
www.nationallegalaid.org
Community Legal Centres (CLC)
Find a local CLC at
www.naclc.org.au
Women's Legal Service Australia
www.wlsa.org.au or
www.familyrelationships.gov.au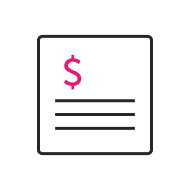 Financial support
Financial Counselling Australia
www.financialcounsellingaustralia.org.au/Home
MoneySmart
www.moneysmart.gov.au/life-events-andyou/families/financial-abuse