Why do we work with them?
As a large family business with many customers and employees in communities across Australia, it is important to use our voice to shed light on the many voices suffering in silence.
loans.com.au are so incredibly proud to have sponsored Challenge DV and their Darkness to Daylight event since 2020.
"I'm a business leader but also a wife, a mother, a daughter and a sister and it's important to bring domestic and family violence out of the shadows in Australia. As a leader, I hope I can help raise awareness amongst my team and company so we can make a meaningful difference in the road to supporting victims and ending domestic violence in Australia and beyond." Marie Mortimer, Managing Director.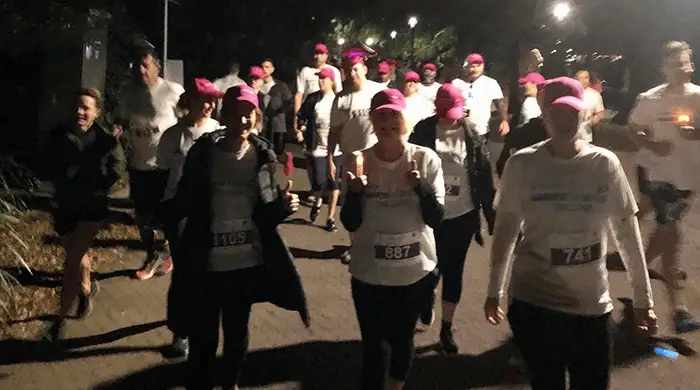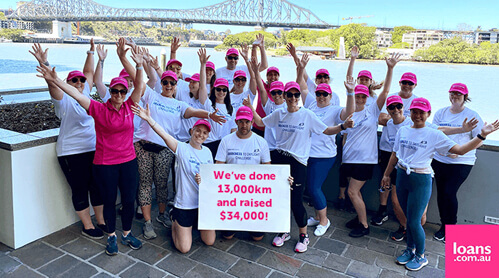 We've facilitated some important discussions within our workplace, and also extended our support resources for our customers who may be experiencing domestic and family violence or financial abuse.
Customers can speak confidentially to a specialist loans.com.au Customer Wellbeing team member about your current situation if you're experiencing financial abuse.
Since the beginning of our sponsorship of the Darkness to Daylight Challenge, we've completed a great 13,000km and raised $34,000 to support the Challenge DV's mission.
"The contribution loans.com.au makes to our community is outstanding and we are grateful for the team's ongoing support as a sponsor of Darkness to Daylight. The loans.com.au Women, Children & Community Program is an excellent initiative and Challenge DV is excited to be part of the program."

- Jacinta Messer, Chief Communications and Partnerships Officer at Challenge DV.
Apply now for the loans.com.au Women, Children & Community Program