We had the pleasure of visiting the Easts Juniors Rugby League Club, as our third Community Jumpstart winner, with some special guests!
Players from the Brisbane Broncos and the Nova106.9 radio station joined us for a fun-filled evening of BBQ snags and training drills.
It was a great opportunity for our team to connect with the community and share our passion for rugby league.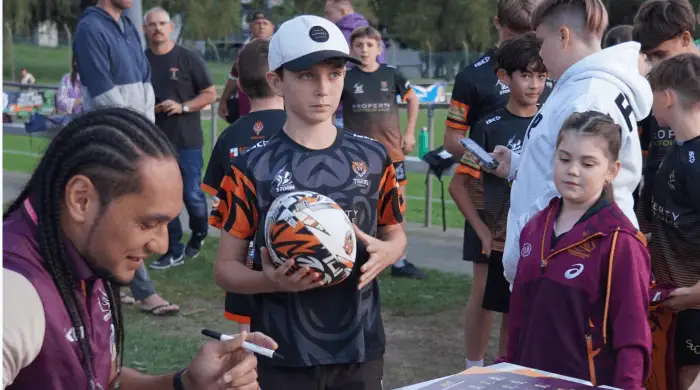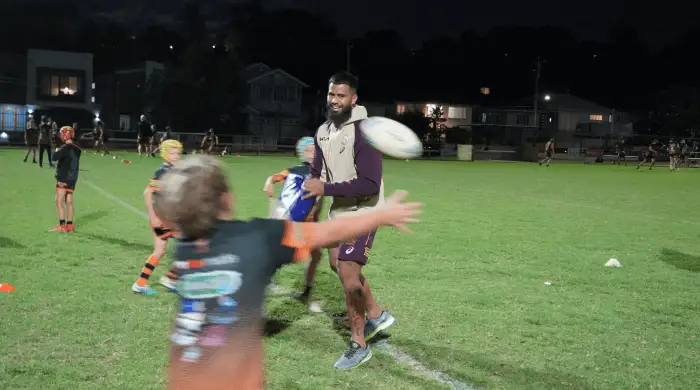 Thank you to the Easts Juniors Rugby League club for hosting us and making it such a memorable experience!
Score big for your club in 2023!
Nova 106.9 and loans.com.au have joined forces to offer junior rugby league clubs in Brisbane an incredible jump start. Whether your club needs a fresh training kit, a makeover for the team shed, new tackle pads, or more, we want to hear from you.
Simply share details about your club for a chance to win $2,000 from loans.com.au and give your team a much-needed boost. With eight more prizes to be awarded throughout the rugby league season, the Nova 106.9 sports reporter Mitch Lewis will personally deliver the cheque to the winning clubs, all thanks to loans.com.au. Don't wait any longer - register below and you could give your team an amazing jump start!
REGISTER HERE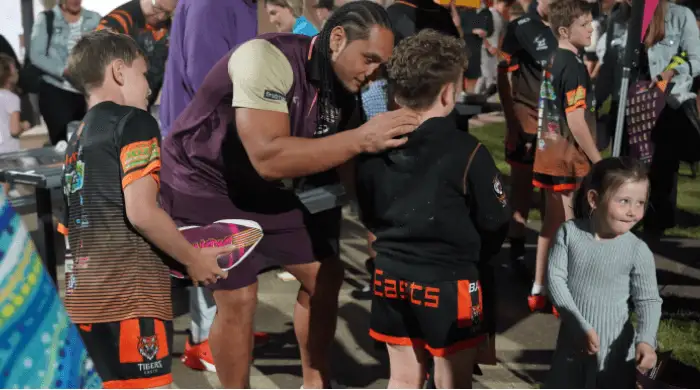 Apply now for the loans.com.au Women, Children & Community Program