A few of our team were out at the recent Broncos v Roosters game with the 50-50 Charity Raffle helping to raise money for AEIOU Foundation.
Together we raised a total of $20,157 with our loans.com.au volunteers helping to raise $1,379 of the total.
It was such a great night with fans out in force for the double header, watching the women's and men's teams play games that left people on the edge of their seats!
The AEIOU Foundation is a fantastic organisation that provide early intervention that enables children with autism to live their best lives. We are so pleased that they had a successful night and will be able to use these funds to help children with autism and their families.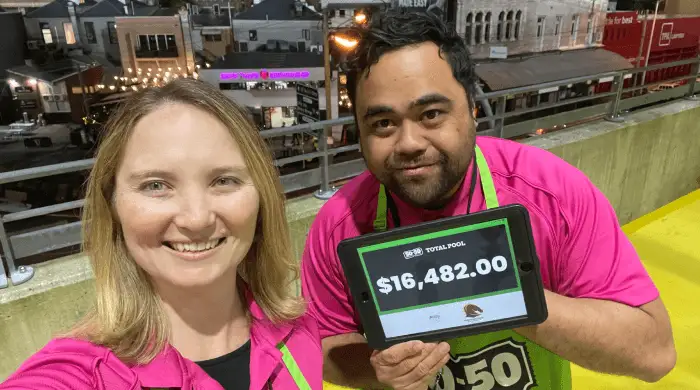 Apply now for the loans.com.au Women, Children & Community Program