Our team had an incredible time visiting the Community Jumpstart Winner, West Inala Panthers, and we had an absolute blast!
We were thrilled to be joined by our mate, the amazing Alex Glenn, who brought his infectious energy and spirit to the event. Together with Nova106.9's CasaNovas, we made a fantastic team, spreading joy and positivity throughout the event.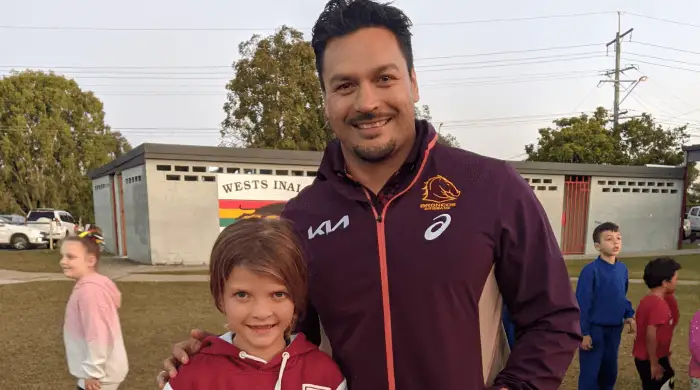 But that's not all! The team from Nova brought their Pass Off Challenge for the kids to test their skills. And of course, what's a community gathering without some mouthwatering food? We fired up the BBQ and served delicious snags to everyone present.
A special thank you to everyone who made this event possible, including our wonderful team, the West Inala Panthers, and of course, our awesome mate, Alex Glenn!
Stay tuned for more updates on our community engagements and exciting initiatives. Together, we can make a positive difference in the lives of those around us!
Apply now for the loans.com.au Women, Children & Community Program