Why do we work with them?
The loans.com.au team are proud to contribute to these junior sporting clubs in a way that will really make a difference to the young players and their families.
"As Premier Sponsors of the Brisbane Broncos and NRLW Brisbane Broncos teams, we wanted to take our community involvement one step further and offer sponsorships down to the grassroots level. We've offered exciting opportunities like playing Mini League games at the stadium and family passes to watch the Broncos games, and we look forward to extending our junior club sponsorships to a number of sporting codes in 2022." Marie Mortimer, Managing Director.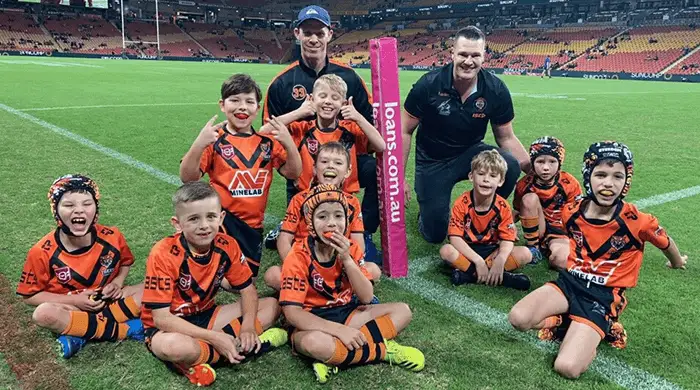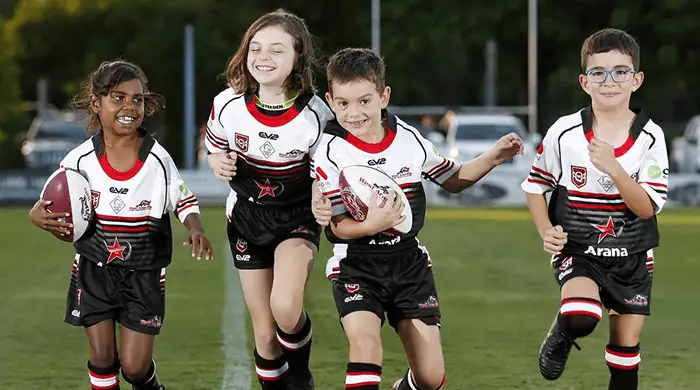 Since the programs launch in 2021, we have been committed to supporting local junior sporting clubs by donating $5,000 each to foster their growth and encourage participation. As part of our dedication to the community, we have also utilised our longstanding relationship with the Brisbane Broncos to provide opportunities for junior club players to meet their NRL heroes, inspiring them for their upcoming seasons.
Our Community Jumpstart is also enabling junior rugby league clubs across Brisbane to get a jumpstart for their season, with ten $2,000 prizes to be won through the season.
We are proud to contribute to the development of young athletes and promote their passion for sports through our partnership with the Brisbane Broncos and our ongoing support of local junior sporting clubs.
Apply now for the loans.com.au Women, Children & Community Program