Why do we work with them?
The loans.com.au team are proud to support such an important cause. Our staff have assisted in donating to collection drives and campaigns which are delivered to various charities across Australia.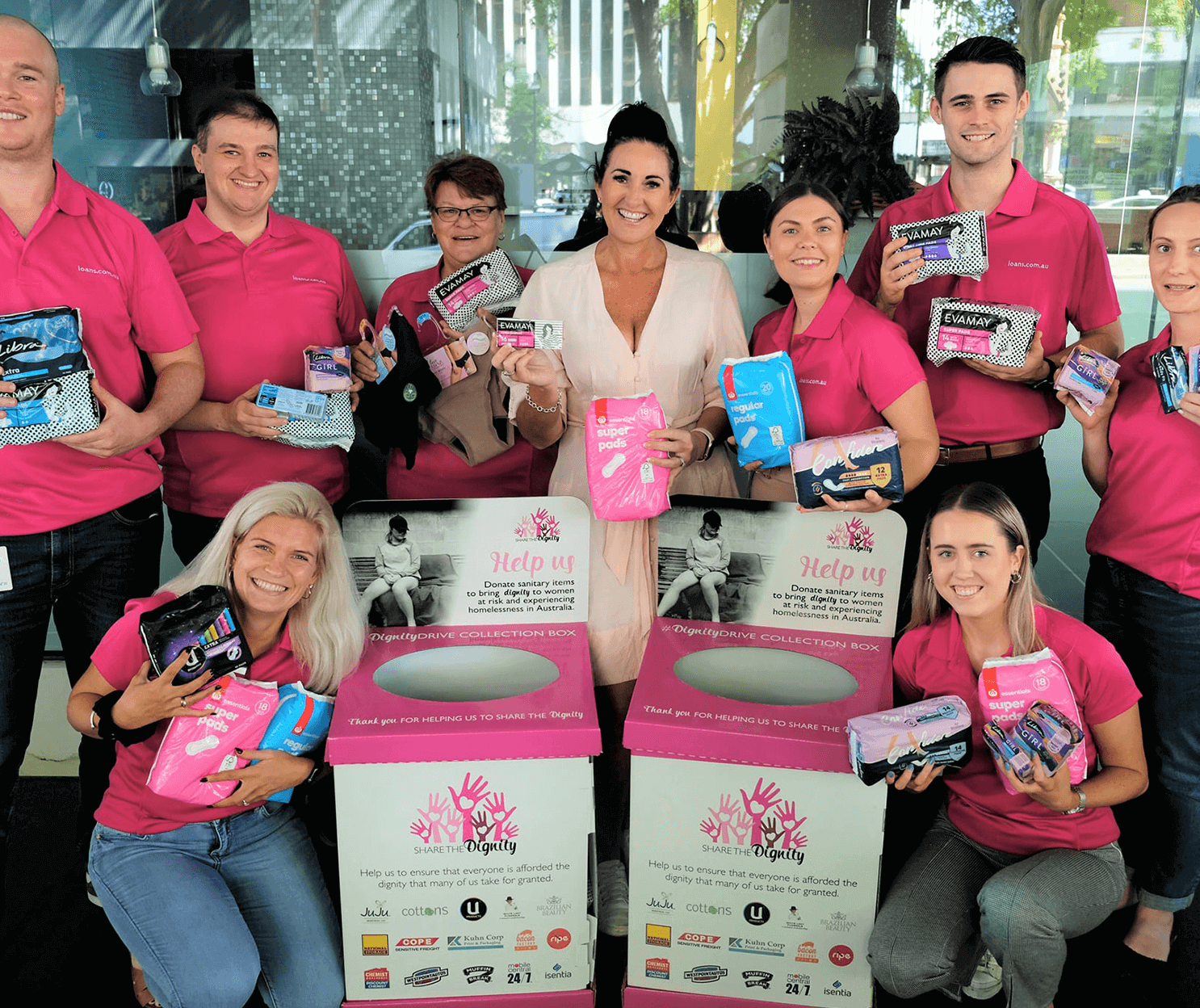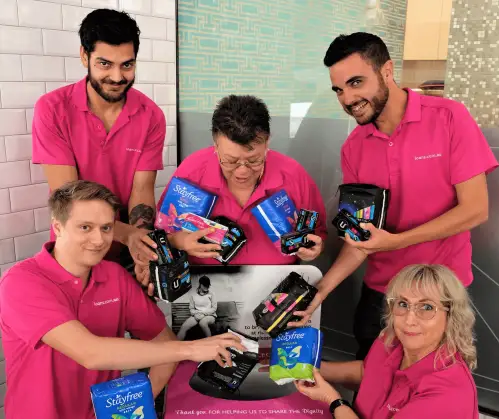 We've donated hundreds of pads, tampons and period products as part of Share the Dignity's Dignity Drive. Some loans.com.au staff members have also participated in the "It's in the Bag" campaign, where they provide bags of essential items to women who have or are in a domestic violence situation or homeless, such as shampoo, conditioner, soaps, toothpaste, toothbrushes
"It's great to see loans.com.au work towards gender equality and providing opportunities for those in need. With the support of loans.com.au and the Women, Children & Community Program, we can get one step closer towards our mission of ending period poverty and supporting domestic violence victims in Australia,"

- Rochelle Courtenay, Founder Share the Dignity
If you want to learn more about applying to be a part of the loans.com.au Women, Children & Community Program, send us an email at community@loans.com.au.