Why do we work with them?
We're proud to donate to Baby Give Back, and support their mission. They collect, sort and safety check donated essential items (everything from clothing and nappies to cots, prams and car seats) and support families in our community by working with caseworkers and social workers to provide customised orders for each family to suit their needs and circumstances.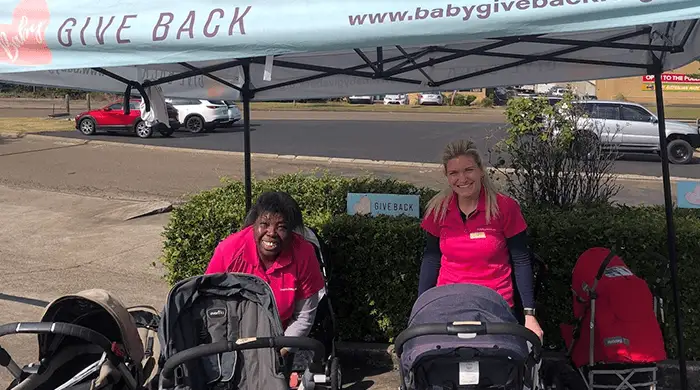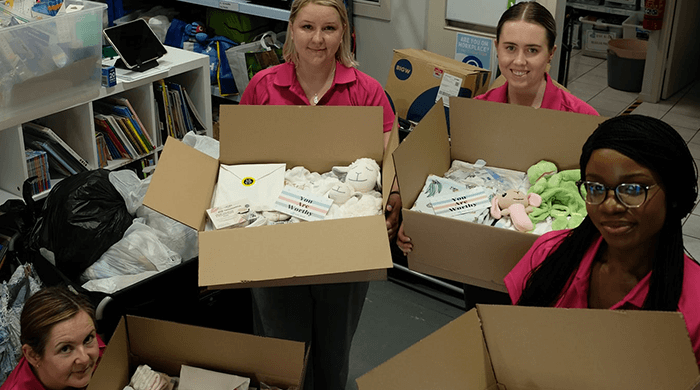 loans.com.au are extremely proud to include Baby Give Back as part of our Quarterly Staff Community Initiatives in 2021. Our Brisbane-based staff of 250+ are excited to band together to donate various items to young families and babies in need.
"We are extremely grateful to loans.com.au for selecting Baby Give Back to be part of this program. Through their support, we will be able to ensure every baby has a safe and equal start to life."

- Carly Lovell, Baby Give Back Brisbane Manager
If you want to learn more about applying to be a part of the loans.com.au Women, Children & Community Program, send us an email at community@loans.com.au.