Why do we work with them?
The team at loans.com.au are proud to work with charities across Brisbane that support our community. We have seen first hand the difference that these types of organisations make, and we understand what a difference volunteering a small portion of our time can have.
We teamed up and headed to Bunnings Virginia to to cook up a storm at their iconic Sausage Sizzle. It was great to raise awareness in the community and people were very generous with their donations when hearing what a great charity they were supporting.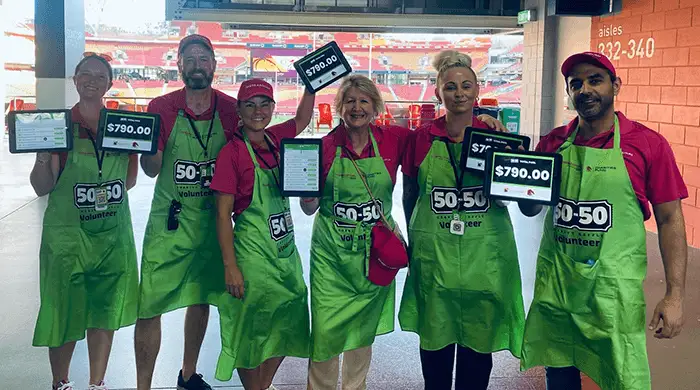 Most recently, we worked with the team at 50-50 Charity Raffle to help raise a massive total of $25,715, with our volunteers raising $6,470 towards this incredible outcome.
It was such a rewarding experience to help spread awareness in such a wonderful organisation.
Apply now for the loans.com.au Women, Children & Community Program