It was a thrilling and fulfilling experience for our team as we had the opportunity to be a part of the Broncos v Knights game, lending our support to the 50-50 Charity Raffle aimed at raising funds for Cystic Fibrosis. The electrifying atmosphere, the camaraderie, and the knowledge that we were contributing to a worthy cause made it an unforgettable event.
As our team interacted with fans, we witnessed the generosity and compassion of the crowd. People readily purchased tickets, not only in the hopes of winning the raffle but also to contribute to the cause. Their enthusiasm was infectious, and it was heartening to see individuals from all walks of life come together for a common purpose.
We worked together seamlessly, united by a shared goal and a deep-rooted commitment to making a difference. The sense of fulfillment and pride was immeasurable, knowing that our efforts would contribute to ongoing research, support services, and ultimately, improved outcomes for individuals living with Cystic Fibrosis.
We'll be out in force again at the upcoming Broncos v Titans game, so keep an eye out!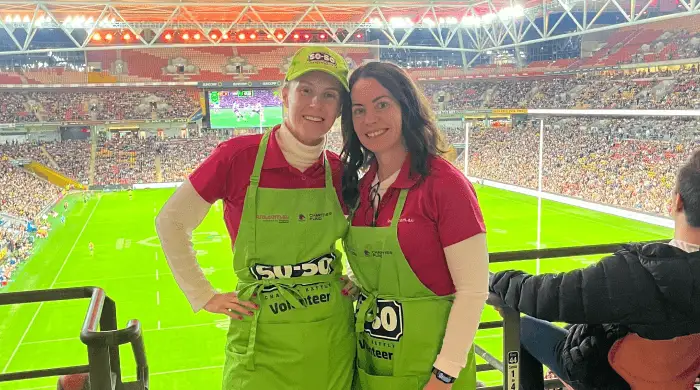 Apply now for the loans.com.au Women, Children & Community Program