For over three decades, Rosie's - Friends On The Street has been a beacon of hope, providing much-needed support and companionship to individuals facing homelessness, poverty, or social isolation.
By extending a helping hand, Rosie's aims to remind those doing it tough that they are not alone in their struggles. Through gestures as simple as offering snacks and engaging in meaningful conversations, they strive to foster a sense of belonging and acceptance.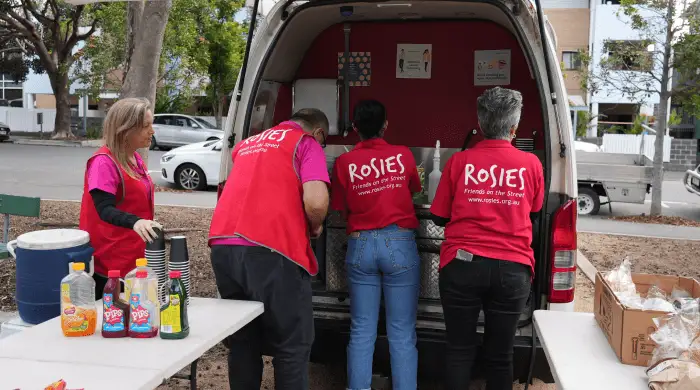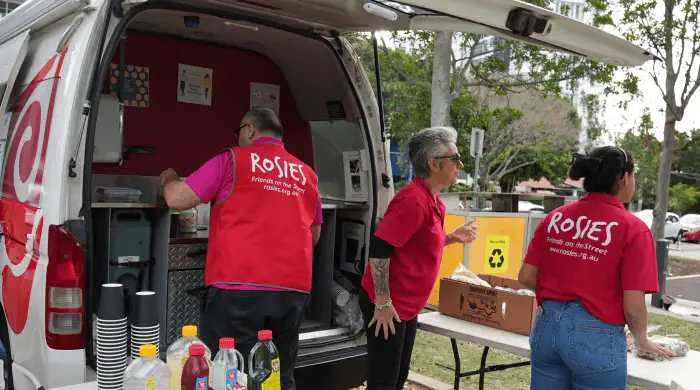 Volunteers from loans.com.au and Rosie's headed out to a popular spot in Fortitude Valley, reaching out to people in challenging circumstances. The gesture of offering snacks and initiating heartfelt conversations not only provided essential sustenance but also fostered human connections that can be incredibly uplifting for those who may feel overlooked or forgotten.
The warm welcome and appreciation from both the patrons and the team at Rosie's exemplify the power of community-driven initiatives and the difference they can make in the lives of vulnerable individuals. Thank you for having us and showing us how impactful your work truly is!
Apply now for the loans.com.au Women, Children & Community Program