Wests Mitchelton, a community club known for fostering local talent and passion for sports, savoured their well-deserved win in the Community Jumpstart competition. We were joined by the CasaNova's from Nova106.9 as well as Thomas Flegler from the Brisbane Broncos. The CasaNovas brought their "Pass Off" challenge, allowing everyone to put their skills to the test for a chance to win free passes to the upcoming Broncos v Roosters game.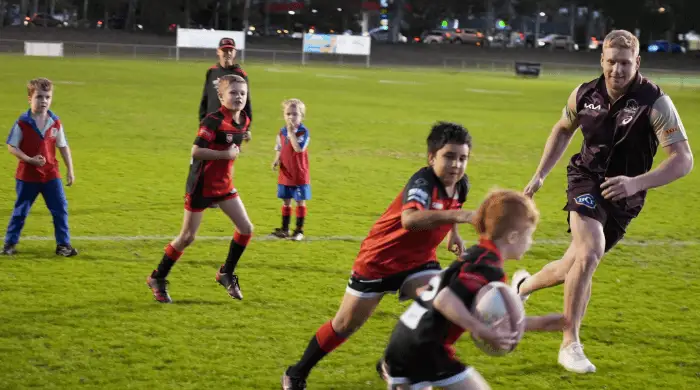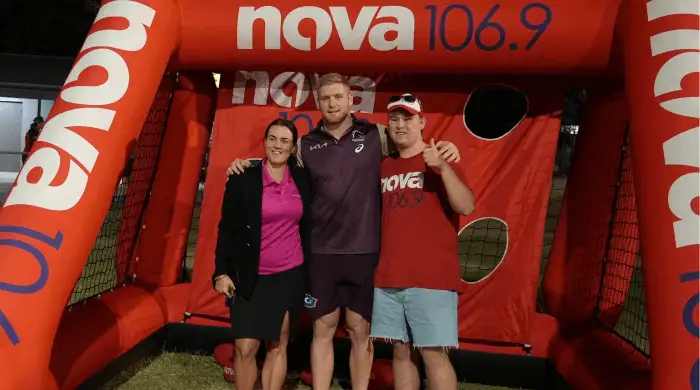 The evening at Wests Mitchelton was a remarkable blend of sportsmanship, community support, and infectious enthusiasm. The CasaNovas' "Pass Off" challenge brought laughter and fun, while Thomas Flegler's presence served as a reminder of the heights that can be achieved through hard work and determination.
The giveaway of free passes to the Broncos v Roosters game added an extra layer of excitement, making the event even more unforgettable for the lucky winners.
Apply now for the loans.com.au Women, Children & Community Program