How much can I borrow for an investment property?
Lenders typically lend 80% of the investment property value, less any debt you owe against it. Some lenders may increase this loan-to-value ratio (LVR), but none will lend you the full amount because they don't want an outstanding loan worth more than the property if its value falls. To learn more, click here.
Can I use equity in my home for an investment property?
Yes. If you're a homeowner looking to buy an investment property then you can refinance your home to use available equity as a deposit on your investment property. It means you don't have to put any cash towards the deposit. Your home becomes security on the new debt. To learn more, click here .
Can I afford an investment property FAQs
How much tax is paid on rental income?
According to the Australian Taxation Office (ATO), rental income you receive from renting some or all of your property is considered to be assessable taxable income. This means it's taxed at your marginal tax rate and must be declared in your income tax return. To learn more, click here.
Are investment loans tax deductible?
Yes. According to the Australian Taxation Office (ATO), you can claim a deduction for interest charged on any money borrowed to buy an investment property from which you derive an assessable taxable income. You can also claim other loan related expenses. To learn more, click here .
Why choose us?
loans.com.au is an award-winning online lender that is proudly Australian and based in the heart of Brisbane, with offices in other capital cities.
Super low interest rates
Experienced, Brisbane-based loan specialists
Flexible home loans
Awarded by our industry
Australian owned and run
onTrack Advantage
Our Awards
We're efficient. For the last 10 years, we've won awards each year for our innovation, low rate home loans and car loans and extras like our offset sub-account from experts like RateCity, Canstar and WeMoney to name a few.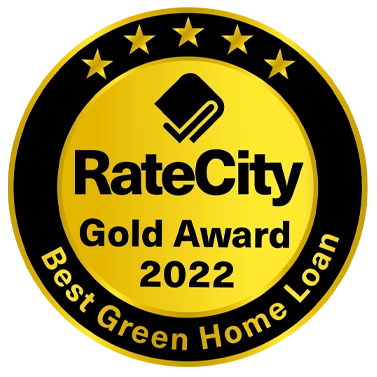 Whatever stage of the home loan journey you're at, we can help
Got a question? We can help
Chat online now
If you need help using our Home Loan Repayment Calculator or are ready to get started on your home loan journey, send us a message via Live Chat and we'll get back to you instantly.
Talk to a home lending specialist
Our experienced lending specialists can answer any questions you have on our home loans or the home loan process.