How does a lump sum payment affect my mortgage?
Placing a lump sum payment on your mortgage won't lower your repayments. It will help you to save on interest and lower the total amount outstanding on your mortgage. Since the amount of interest is based on the principal of the loan, the lower this amount, the lower the interest rate. By making a lump sum or extra payments you could save tens of thousands of dollars.
How will extra repayments affect my mortgage?
Like the lump sum payments, making extra repayments on your mortgage could cut the interest charged on your loan and reduce the time it takes to pay off your mortgage.
Interest is charged on the principal amount and in the early years of a loan most of your minimum repayment goes towards paying that interest. Only a certain portion of the repayment goes towards the principal amount.
Our Extra Repayment Calculator outlines the impact of making regular extra payments to your loan.
Extra And Lump Sum Payment FAQs
Can repayment frequency save me money?
By paying your mortgage repayments weekly or fortnightly, the extra money in redraw or offset will bring down how much interest you pay every month or accrue every day, and throughout the life of your loan.
Making extra home loan repayments can prove useful. Depending on whether your home loan lender offers this feature, you could be able to redraw on the extra repayments you've made over time, which can be handy if you need access to funds at short notice.
Is it better to make extra repayments or a lump sum payment?
The best solution of these two would depend on your personal situation. Whether you have some extra income that can be put towards your loan ongoing, or if you have received a bonus, tax return, or an inheritance.
We recommend you check if your mortgage allows you to make additional payments monthly or in a lump sum towards your principal. Regardless of the amount of funds applied towards the principal, paying extra installments towards your loan can make a large difference in the amount of interest paid over the life of the loan.
Additionally, the term of your mortgage can be significantly reduced by making extra payments or a lump sum. By making one extra payment per year you could shorten a 30-year mortgage by up to five years!
Why choose us?
loans.com.au is an award-winning online lender that is proudly Australian and based in the heart of Brisbane, with offices in other capital cities.
Super low interest rates
Experienced, Brisbane-based loan specialists
Flexible home loans
Awarded by our industry
Australian owned and run
onTrack Advantage
Our Awards
We're efficient. For the last 10 years, we've won awards each year for our innovation, low rate home loans and car loans and extras like our offset sub-account from experts like RateCity, Canstar and WeMoney to name a few.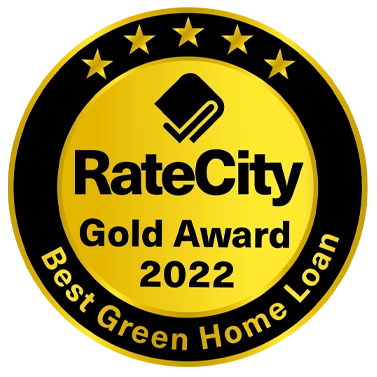 Whatever stage of the home loan journey you're at, we can help
Got a question? We can help
Chat online now
If you need help using our Home Loan Repayment Calculator or are ready to get started on your home loan journey, send us a message via Live Chat and we'll get back to you instantly.
Talk to a home lending specialist
Our experienced lending specialists can answer any questions you have on our home loans or the home loan process.