What are the real costs of buying a home?
When people buy a property, they often don't consider all the extra costs on top of the purchase price. This oversight could reduce your deposit and push you into a higher interest rate. Alternatively, it can push you into financial distress if monthly payments have to include unexpected ongoing costs.
Use our Property Buying Cost calculator to quickly factor all the costs of buying a property into your budget planning, then use it as a checklist to avoid upfront cost surprises and manage ongoing expenses.
Property Buying Costs FAQs
Can upfront costs be included in my home loan?
Yes. Upfront costs, along with the home purchase price, can be factored into your home loan. Just bear in mind this will reduce the percentage value of your deposit, which may trigger other considerations.
For example, $100,000 may equal 20% deposit on a $500,000 purchase price, but it becomes less than 20% deposit if you add upfront costs to the purchase price. This may affect a few things, like the eligible interest rate or lenders mortgage insurance. One remedy to such side effects is to top up your deposit.
Need help understanding fees? Research the navigating home loan fees guide or call us for a real chat.
Why choose us?
loans.com.au is an award-winning online lender that is proudly Australian and based in the heart of Brisbane, with offices in other capital cities.
Super low interest rates
Experienced, Brisbane-based loan specialists
Flexible home loans
Awarded by our industry
Australian owned and run
onTrack Advantage
Our Awards
We're efficient. For the last 10 years, we've won awards each year for our innovation, low rate home loans and car loans and extras like our offset sub-account from experts like RateCity, Canstar and WeMoney to name a few.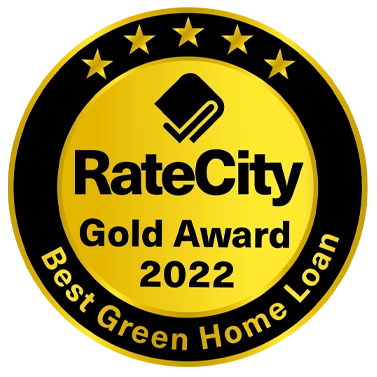 Whatever stage of the home loan journey you're at, we can help
Got a question? We can help
Chat online now
If you need help using our Home Loan Repayment Calculator or are ready to get started on your home loan journey, send us a message via Live Chat and we'll get back to you instantly.
Talk to a home lending specialist
Our experienced lending specialists can answer any questions you have on our home loans or the home loan process.