Benefits of buying vs renting a home
It would be easy to say, "rent money is dead money", but it's not that simple. Renting can seem cheaper when compared to the early years of a home purchase. However, owning a home tends to be a slow and steady marathon towards building long-term wealth. In fact, the virtues of buying tend to grow the longer you own a home, as your home's equity and value typically appreciates.
Home buying may cost more upfront, but if your home grows in value, you'll build significant private wealth. As you also pay down your mortgage over time, less of each repayment goes to pay off interest and more towards your principal, meaning you'll own your home even faster over time.
There are many factors to consider when deciding to buy or rent. If you're not ready to commit your savings to a mortgage, renting may be better, but buying a home typically makes the most sense long-term.
Renting vs Buying FAQs
What are the upfront costs of buying a home?
Your deposit is the largest upfront cost. After that, you may also have to pay stamp duty, transfer and mortgage registration fees, lenders' mortgage insurance, legal and conveyancing fees, loan application fees, inspection fees, moving costs, utility costs, home building and contents insurance and repair costs.
To learn more about these costs, research upfront costs of buying a home or call us for a real chat.
What are the upfront costs of renting a home?
Obvious rental costs include the bond, rent and insurance. However, an often forgotten rental cost is the opportunity cost of not owning a home and instead paying weekly to build someone else's wealth. Rents also increase, sometimes even faster than interest rates, affecting housing affordability.
To decide if rental costs are fair, research how much Australian's spend on rent or call us for a real chat.
Want to know what to consider when deciding to rent or buy?
When is renting better than buying? When is buying better than renting? The pros and cons of either can weigh heavily on us, but they don't have to. With just a few practical considerations, like those depicted in the renting vs buying calculator, you can quickly decide the best scenario for you.
To help make an informed decision, research buying a house or renting or call us for a real chat.
Why choose us?
loans.com.au is an award-winning online lender that is proudly Australian and based in the heart of Brisbane, with offices in other capital cities.
Super low interest rates
Experienced, Brisbane-based loan specialists
Flexible home loans
Awarded by our industry
Australian owned and run
onTrack Advantage
Our Awards
We're efficient. For the last 10 years, we've won awards each year for our innovation, low rate home loans and car loans and extras like our offset sub-account from experts like RateCity, Canstar and WeMoney to name a few.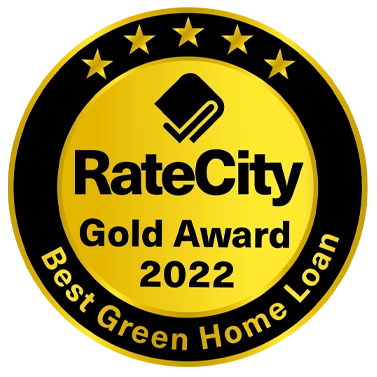 Whatever stage of the home loan journey you're at, we can help
Got a question? We can help
Chat online now
If you need help using our Home Loan Repayment Calculator or are ready to get started on your home loan journey, send us a message via Live Chat and we'll get back to you instantly.
Talk to a home lending specialist
Our experienced lending specialists can answer any questions you have on our home loans or the home loan process.