Resources
Get the basic facts before applying for a home loan or car loan. We have created some useful guides and resources to help you through for each stage of your buying journey.
Guides
Most people have questions as they start on their home loan journey, so we have created these guides to help you.
Guides
We've put together handy guides for everything you need to know when it comes to taking out a car loan, so all the information is here in one place.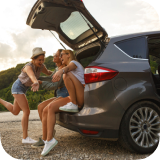 Guide to Buying a Car
Find out how to refinance your home loan the quick and hassle-free way.